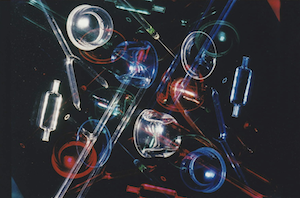 Welcome to Vitri-Forms, the first choice for custom glassblowing, fabrication, modification, design, and repair.  We specialize in custom scientific, industrial and research glass components.
Every piece gets individual attention. Our equipment and tooling can produce a vast array of glass components in both borosilicate and quartz.
Over 100 years of combined custom glassblowing experience amongst our team.  We are proud to be family owned and operated since established in 1961.
Contact us today to discuss your glassblowing project.  We welcome all inquiries, large or small, and of any level of complexity.  Our professional staff will work with you at each step of the process to guarantee satisfaction.
Our Custom Glass Specialties
Custom glassblowing
Glass prototypes
Scientific glass
Laboratory glass
Glass laser tubes
Glass lampshades
Borosilicate glass
Laser components
Medical glass components
Glass lenses
Glass domes
Glass repairs
Custom lighting
Glass cells

Research Glass
Quartz Glass
Production cutting
Bent or slumped glass
Glass-to-metal seals
Chemistry glassware
Distillation apparatus
Glass Modifications
Learn more about Vitri-Forms' custom glass capabilities
 Contact Us Today
If you're considering a project, or have a specific custom glass need, call or email us at:
We can help you find the solution to your glass needs!